X
Volcano route
Languages: English | Deutsch | Español
Tiempo: 07:00 Times Approx.
Ubicación: ,
An amazing route along the craters and volcanoes of La Palma.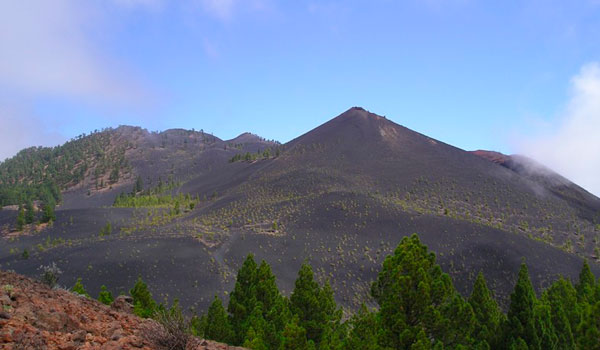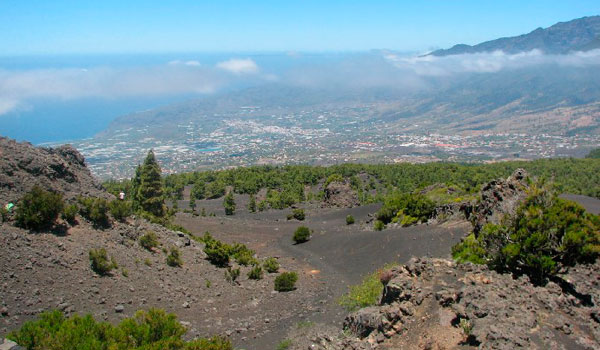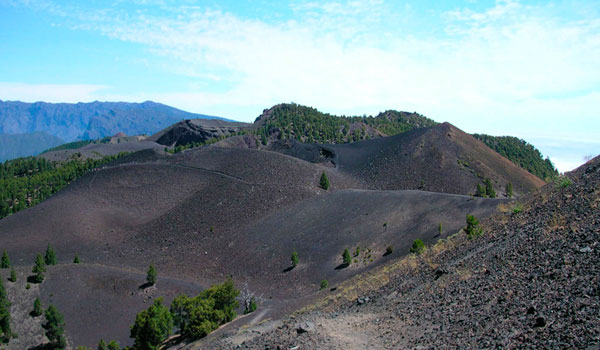 Highlights
An interesting walking tour among volcanoes
Stunning views along the way
Guided tour
The experience
A spectacular moon landscape
The Route of the Volcanoes can be described as perhaps the most spectacular and impressive route, not only for the dramatic volcanic landscape, but also for the incredible views of the two sides of La Palma seen from a cordillera that reaches almost 2,000 m high.
La Cumbre Vieja is an enormous volcano that has had regular eruptions throughout the years. An infinity of craters from different eras create a moonlike landscape along the way from Refugio del Pilar to Faro de Fuencaliente.
The craters of Hoyo Negro and Las Deseadas
Our route begins at Refugio del Pilar, situated at 1,440 m above sea level, from where we continuously walk in a southerly direction. The path ascends progressively and shows us the first scenery: the plain of El Paso, El Pico Bejenado, La Caldera and La Cumbre Nueva… After the first hour, we reach the Hoyo Negro crater, a cone formed by ash and clusters whose eruption took place in 1949.
Las Deseadas (two ancient craters) make up the most elevated point of our route: 1,949 m high. Now we find ourselves up above the clouds. The three neighbouring islands can be seen with definition. Towards the west, a calm sea strokes the coasts along which small villages extend.
La Caldera and the Martín volcano
In the north, the enormous crater of La Caldera crowns the island. After a smooth descent we arrive at the Martín volcano that is distinguished by its red tones in contrast with the green pine forests. When we reach Fuencaliente, we will have walked 19 km over more than 7 hours and this route will have transported us to times when the locals had to cross the island from north to south in order to transport their goods. In those days, the Volcano Route was the habitual path of merchants and farmers who enjoyed these superb landscapes while carrying out their daily chores.
What's included
What's not included
Where we will pick you up
Additional information
Recommendations:
Comfortable clothing
Backpack
Windcheater
Sun protection
Hiking footwear
Water