Water parks in Tenerife
There isn't a place that the children enjoy more than a water park and thanks to the magnificent climate in Tenerife the water is a nice temperature all year long. Let them enjoy the pools, slides and a wide variety of adventure entertainment.
In addition, while your children enjoy themselves, you can sun bathe and relax in the pools, bars and restaurants that our parks offer. Although the premises also offer leisure for the adults, if you prefer to share the fun with all the family.
Visit the enigmatic kingdom of Thailand in the Siam Park or the entertaining Aqualand Octopus and enjoy a day of water fun in Tenerife.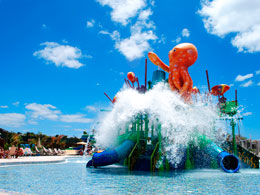 Aqua Lava Playa Blanca

Playa Blanca
21,00€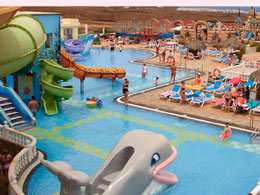 Aquapark Costa Teguise

Costa Teguise
22,50€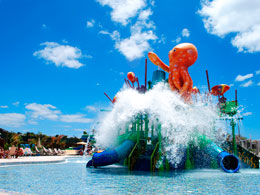 Aqua Lava Playa Blanca
Disfrute de un espectacular parque acuático para toda la familia
From 21,00€
Languages:




07:00 Times Approx.

Playa Blanca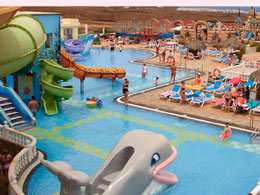 Aquapark Costa Teguise
Un parque acuático para los más pequeños
From 22,50€
Languages:




06:00 Times Approx.

Costa Teguise