Experiences in the incomparable nature of the Canary Islands
Volcanoes, ravines, forests and beaches
Tenerife is naturally attractive and has a unique landscape. You can go hiking up volcanoes, explore the tertiary laurel forests or scale down the ravines onto the hidden beaches. You will also be able to enjoy the island by bicycle, go paragliding and do many other activities amongst nature.
From the peak of Mount Teide to the beach
There's only a thin line between the coast and the mountains, only a few steps divide completely different spaces. You can move from the idyllic beaches to the magical forests in the blink of an eye. If you travel north you will find a landscape that is full of life and greener than in the south.
The north of the island
In the north you will discover the spectacular Anaga, a luminous mountain range full of ravines, waterfalls and magical laurel forests. You'll get to know the paths that will take you towards the northern villages, the most beautiful corners of the island, or you can fly over Tenerife on an unforgettable paragliding trip.
The south of Tenerife
In the south you can visit the stunning Masca ravine in the famous Teno mountain range or the Infernal Ravine: Barranco del Infierno. Take a walk along the volcanoes, find the untouched beaches on the coastline of Tenerife, switch off in the island's magical forests or explore its caves.
Hiking and cycling throughout the day and stargazing at night
The island is full of signed trails that you can walk or cycle through on a mountain bike. You'll explore its nature and discover it in a unique way. At the end of the day, nothing is better than stargazing and learning from the experts about the secrets that the Tenerife sky holds.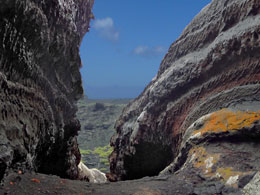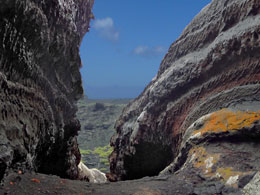 Senderismo en Lanzarote
Conozca los más bellos rincones de esta maravillosa isla
From 40,00€
Languages:




04:00 Times Approx.

Playa Blanca