Sailing in Tenerife
What better way to get to know the island's beaches and bays than on board a sailing boat? Discover small coastal coves, their caves and paradise beaches.
Every beach is different from the others. If you travel north, you will generally find beaches of black sand or pebbles, with warm and dark waters. The best beaches are usually hidden in the north of the island but it is also true that they are not easily accessible. If you head south, you will find golden beaches with calm, turquoise waters.
On board a boat you can sail towards the island's bays to enjoy a refreshing dip in their turquoise waters. You will discover the island's submarine flora and fauna whilst sailing around the Atlantic Ocean, discovering dolphins, whales and sea turtles or relaxing in the sun and enjoying the island's privileged climate.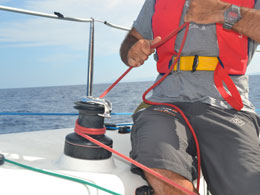 Escuela de vela en Lanzarote

Puerto Calero
50,00€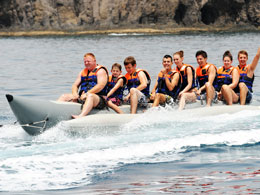 Aventura atlántica

Playa Blanca
44,00€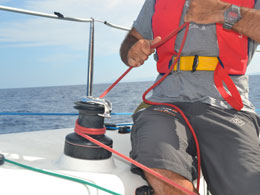 Escuela de vela en Lanzarote
Cursos intensivos de vela
From 50,00€
Languages:



03:30 Times Approx.

Puerto Calero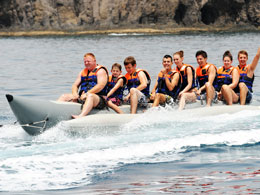 Aventura atlántica
Una fabulosa aventura a bordo de un barco con cristales de visión submarina
From 44,00€
Languages:







04:00 Times Approx.

Playa Blanca