Timanfaya
Languages:




06:00 Times Approx.

,
Visit the stunning volcanic landscape of Lanzarote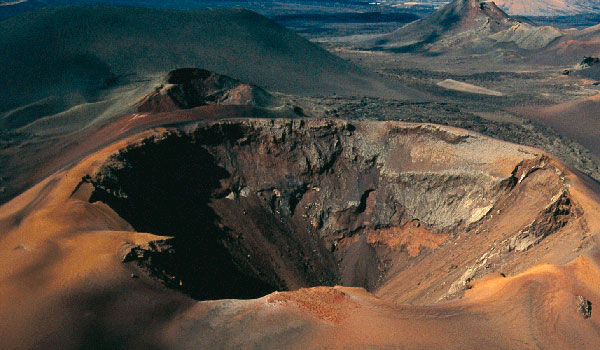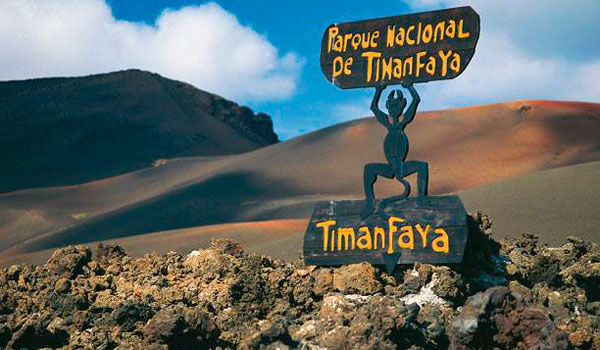 Highlights
Guided tour
Take the Route of the Volcanoes
Visit the coast of El Golfo and La Geria
The experience
Volcanic eruptions in Lanzarote
The Fire Mountains, Montañas del Fuego, or the National Park of Timanfaya form part of a wide area affected by the volcanic eruptions that occurred in Lanzarote between 1730 and 1736, and more recently, in 1824. This long eruptive process is one of the most relevant and spectacular processes in the history of volcanism on the Earth, and it drastically changed the morphology of the island leaving a fourth part of it practically buried under a thick mantle of lava and ash.
Timanfaya National Park
Timanfaya is one of the best displays of volcanic habitat barely colonised by vegetation, inhabited by species that are only able to survive there thanks to the organic material being transported by the wind. Its most famous volcanoes are the Montaña de Fuego, the Caldera del Corazoncillo and the Montaña Rajada.
The Volcano Route
You will be able to feel the heat of the earth beneath your feet with the geothermic experiments, and take the Route of the Volcanoes. Towards the south of the island, you can behold "Costa de la lava", or the lava coast, including a fascinating panoramic view of the Salinas del Janubio salt pans, historically considered as one of the economic engines of Lanzarote. We will also see the cliffs of "Los Hervideros", large rock walls formed in the process of erosion caused by the wind and the sea.
What's included
What's not included
Book
Where we will pick you up
Other Offers