A sailing boat trip to La Graciosa
Languages:




05:00 Times Approx.

,
Sail along the coast of La Graciosa by catamaran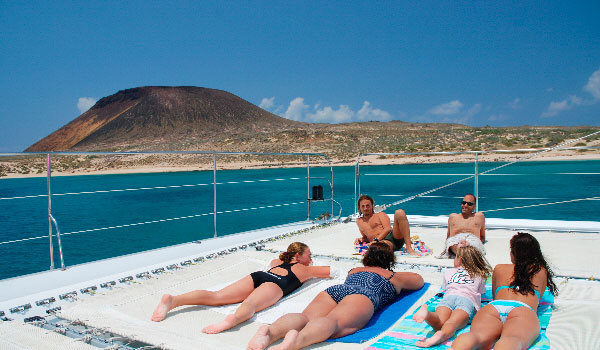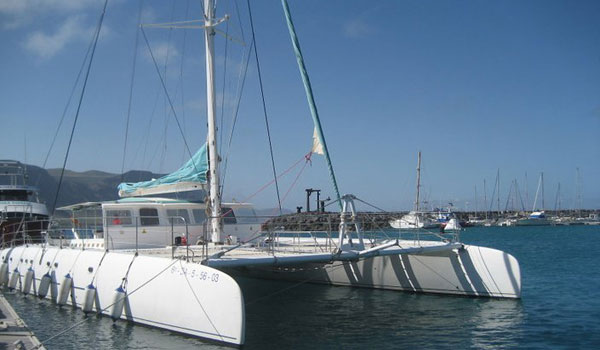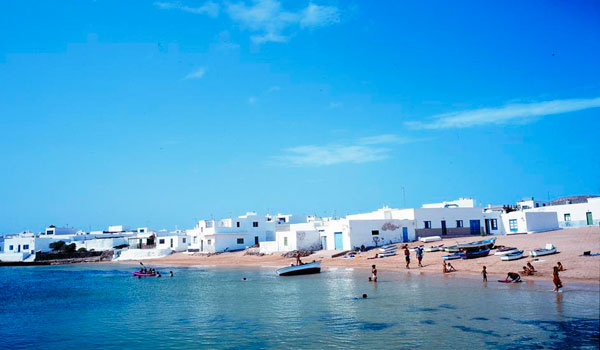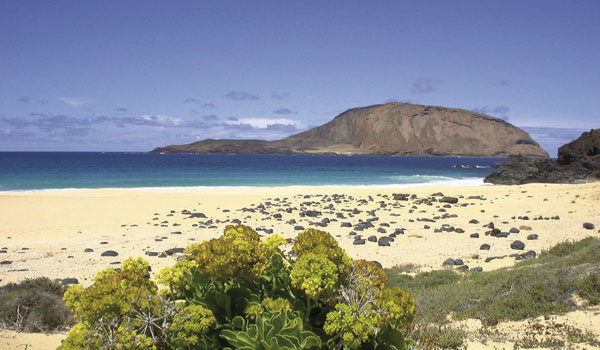 Highlights
Sail on a catamaran
Visit Caleta de Sebo
Take a dip on the Montaña Amarilla beach
The experience
A day of relaxation in La Graciosa
Spend an idyllic day sailing around the paradise island of La Graciosa on a stylish catamaran. This volcanic island situated to the north of Lanzarote forms part of the Chinijo Archipelago. It is an authentic paradise for nature lovers. Sail around this small island on a luxurious catamaran whilst you enjoy the amazing views and the incredibly clear turquoise waters. We will drop anchor in a secluded bay to take a dip and then eat on board. This fun experience begins with a ferry trip from Órzola, in Lanzarote. Once on La Graciosa, you will have an hour to explore the island's main village, Caleta de Sebo. There are no roads or cars here, and the landscape is wild and strangely beautiful. After, we will return on board the catamaran and begin our journey around the island. In the distance, you will be able to see the neighbouring islands of Montaña Clara, Alegranza, Roque del Este, Roque del Oeste and various other small islands. After sailing for about an hour, we will drop anchor on the Montaña Amarilla beach where you can go swimming or snorkelling in the crystal-clear turquoise waters. Meanwhile, lunch will be served. Lunch includes pasta, salad, bread, butter and fresh fruit, as well as unlimited wine, beer and soft drinks. After lunch, we will continue our journey, cruising along the idyllic beaches of La Francesca and Las Conchas. You will also enjoy the magnificent views of the island's many craters. Finally, we will return to La Caleta, where you will have more free time to explore or simply enjoy the peaceful rhythm of this small village before taking the ferry back to Órzola.

What's included
Transfer
Food and drinks on board
Book
Where we are
With pick-up from the hotel: please consult pick-up points.
If no pick-up is scheduled, the meeting point is at the quay in Órzola.
Where we will pick you up
Other Offers