Excursions to other islands
The islands of the Canary archipelago have different contrasts and characteristics that make each one of them unique.
Why choose to only visit Tenerife? Make the most of your holiday and do different activities while visiting the neighbouring islands of La Gomera, La Palma or Lanzarote.
If you are a hiking enthusiast, the beautiful island of La Palma (la isla bonita) or the green island of La Gomera (la isla verde) are the perfect spaces to enjoy a day of adventure in the unparalleled natural environment. If what you are looking for is to relax, then Lanzarote awaits you with its constant pleasant climate and black sand paradise beaches that are surrounded by spectacular cliffs.
Take the opportunity to get to know the islands of the archipelago with our excursions.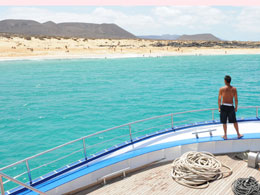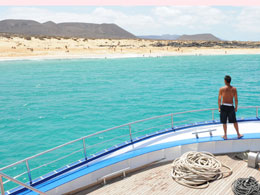 La Graciosa
Descubra La Graciosa y el archipiélago Chinijo
From 0,00€
Languages:



08:00 Times Approx.

La Graciosa